Logging in for the first time
Login via the following URL: https://yourecruit.com/start/
Use Forgot password if your email has already been created, but you don't know or remember your password.
On the Login page, click on Did you forget your password in the top right of the screen.

In the next Forgotten password you will be prompted to enter your username (email address). Enter your email address and click on the green Send Email button below.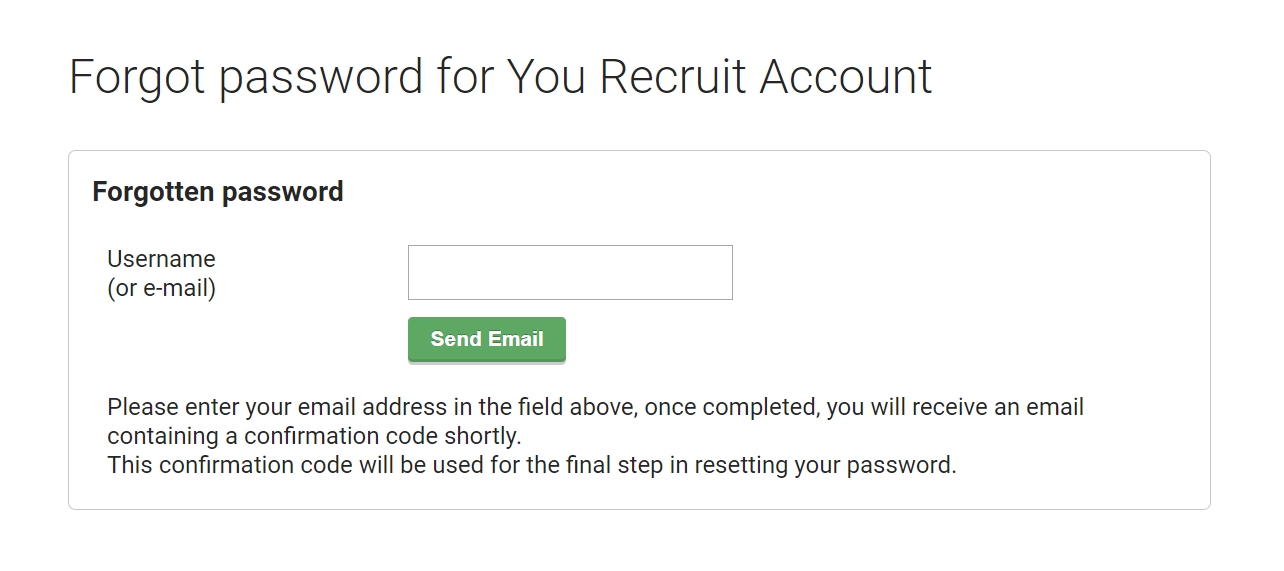 You will be sent an email with a confirmation code.
Clicking on Send Email will bring you to the Confirmation Code page that you can insert once received to your email address, then press the Validate button.
Pressing Validate will display two fields to enter and confirm a new password.
Press the green Change Password button and you're done. The next page will inform you that your password has been reset.
Now you can login with your username and new password.