About Us
YouRecruit is brought to you by NestDesign Ltd.
We have a proven track record in providing recruitment software development solutions.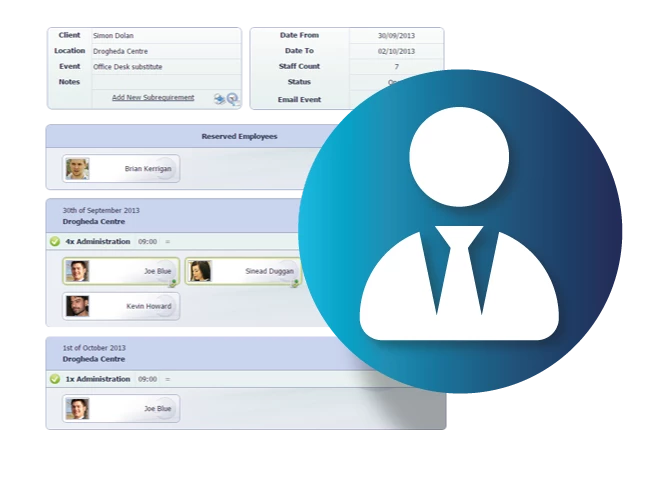 Who we are
NestDesign Ltd. have been providing SaaS services in recruitment and more recently audit survey app services.
We have developed a strong presence in the Recruitment industry, both on the island of Ireland, UK and within Europe and work with a large number of leading recruitment agencies.

The initial focus of our business had been on the Yourecruit job board multiposting platform.
We have expanded our service to also include our Temporary Staffing management tool YouRecruit TempManager & the associated Worktracker mobile app.

We also provide and continue to develop the mobile survey & audit app NestForms. We are very much customer focused and strive to tailor our products to suit our client business requirements.
Office locations
Ireland office
NestDesign Ltd.
 14 Palace Street Drogheda Co. Louth Ireland
  +353 (0) 41 9848392 
Czech office
Tvar Webu s.r.o. Jiráskova 29, 530 02 Pardubice I, Czechia
  +420 464 609 046
History
YouRecruit was created as a SaaS offering for several recruitment companies in 2003.
Since then we have been gradually developing our platform and also including many solutions as proposed or recommended by our client base.
In 2016 We introduced the TempManager module giving consultants and employers complete control over the temporary employee recruitment process.
In 2021 we developed and established the employee Worktracker mobile app further streamlining the process to accommodate temporary employees working on the move.
Recently we have added a new module to help our clients monitor their workforce compliance.
Our team has been providing for our client base for over two decades.