Available as your own branded app, WorkTracker allows your employees to assign their availability for the following weeks. Apply for work shifts at the press of a button and complete their timesheets instantly.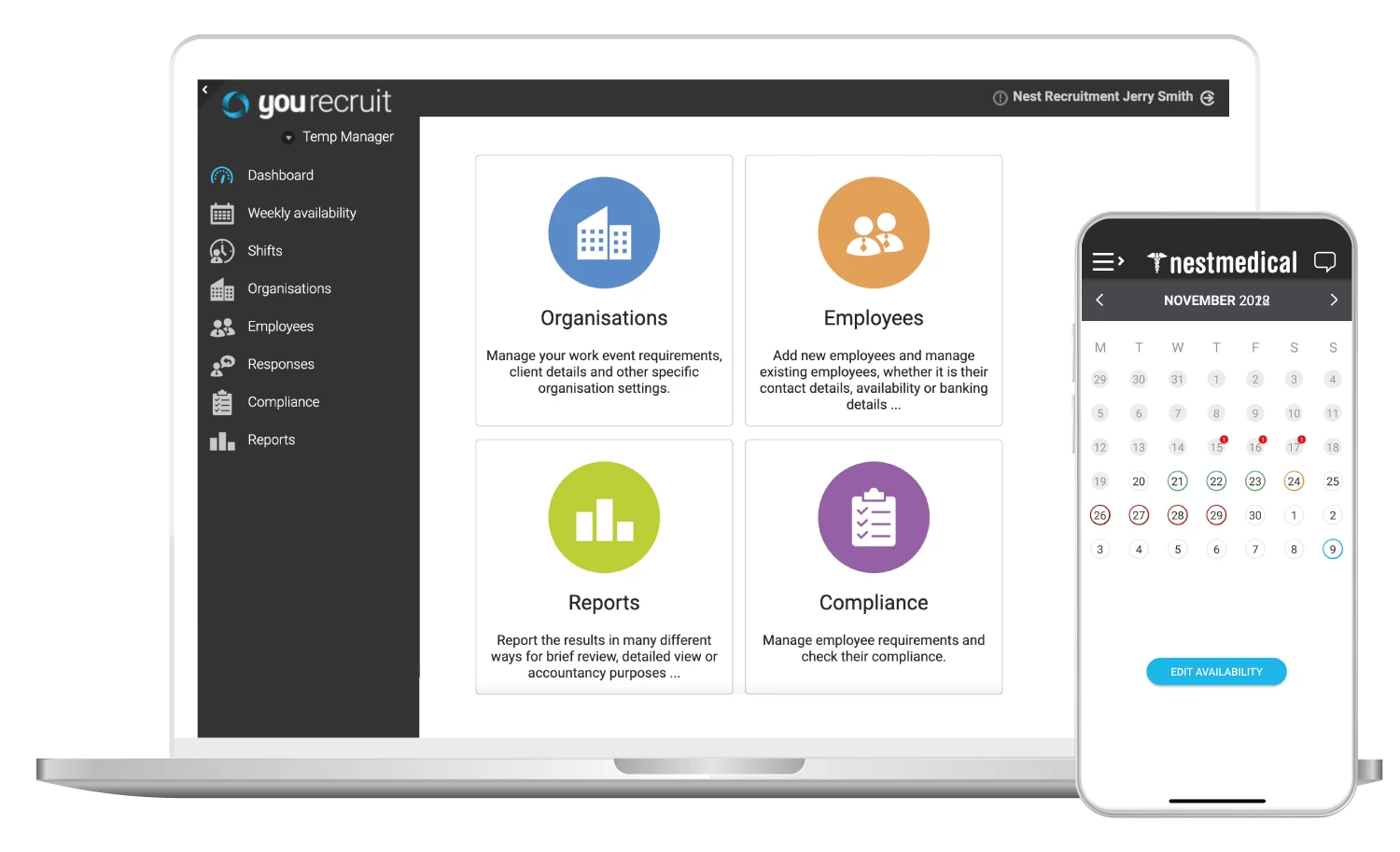 Empowering your employees
YouRecruit has developed the WorkTracker mobile app for iOS and Android devices. This hugely improves the ability for all employees and management to work together.
Onboarding
 Company branded intro available on how to use the app and for collecting new employee data.

Availability
Employees can inform the company when they are free to work or on leave.

Work Calendar
A homepage calendar where you can view your work schedule and notifications.


View open shifts
Search for any available shifts based on role or grade.
Timesheets
Create, manage, approve and submit timesheets directly from the app.


Compliance Integration
Employees can track training, certification and any other compliance items.

App notifications
Receive app notifications for availability, shift assignments and compliance updates.

Fully Branded
Promote your organisation identity using branding including colour and Logo.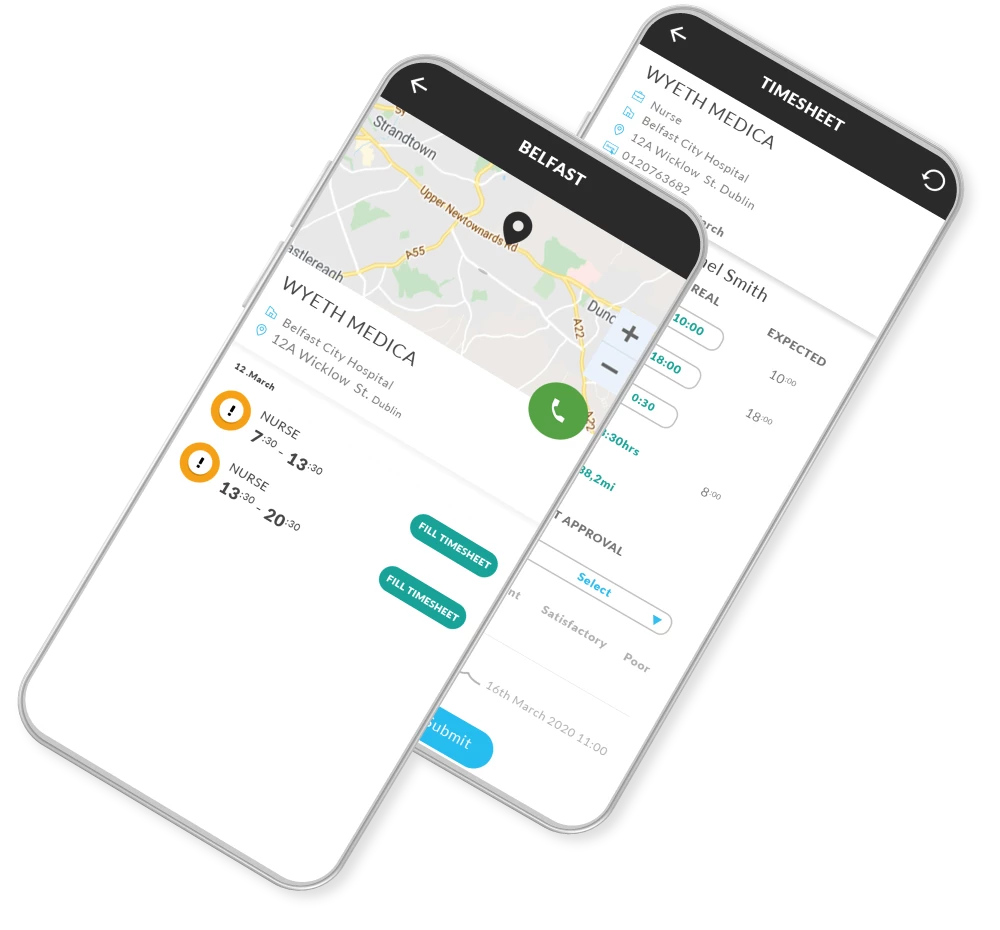 Connect everyone all at once
Take your employees and clients on a different path by making their interactions with you more autonomous, less time consuming and stress free.
Remove the need for phone calls, emails and the endless chasing aspect of the recruitment process.
"ICDS Group have been working closely with NestDesign for many years.
I am happy to say that at all times I have found NestDesign to be extremely accommodating and customer driven, very approachable, and keen to deliver solutions.
Technically they are excellent and yet can communicate clearly with clients who have a lesser technical understanding.
I have no hesitation in recommending the services of NestDesign to any client."
Anthony McLoughlin
Recruitment Director
ICDS Recruitment
"Implementing NestDesign's You Recruit software has proven to be an excellent business decision. The System is very simple to operate and is very user friendly. The Team were very quick to respond to queries, explained technical issues in straightforward, layman's terms and have been very helpful and accessible throughout the implementation process. Overall we are delighted with the software and the time saving it has allowed us to achieve."
Bernard Rooney
Director
Bond Search & Selection Ltd
'We have worked with YouRecruit.com for many years and have found their product and service to be excellent.
They have added many new features to their product in recent years and they add great value to our business.
The team at YouRecruit.com are flexible, cooperative and very responsive to any request or requirement for support - they have become a key partner to Hartley People Recruitment and we are delighted to endorse their product."
Fergal Hartley
Director
Hartley People
Ready to change how your team works together?