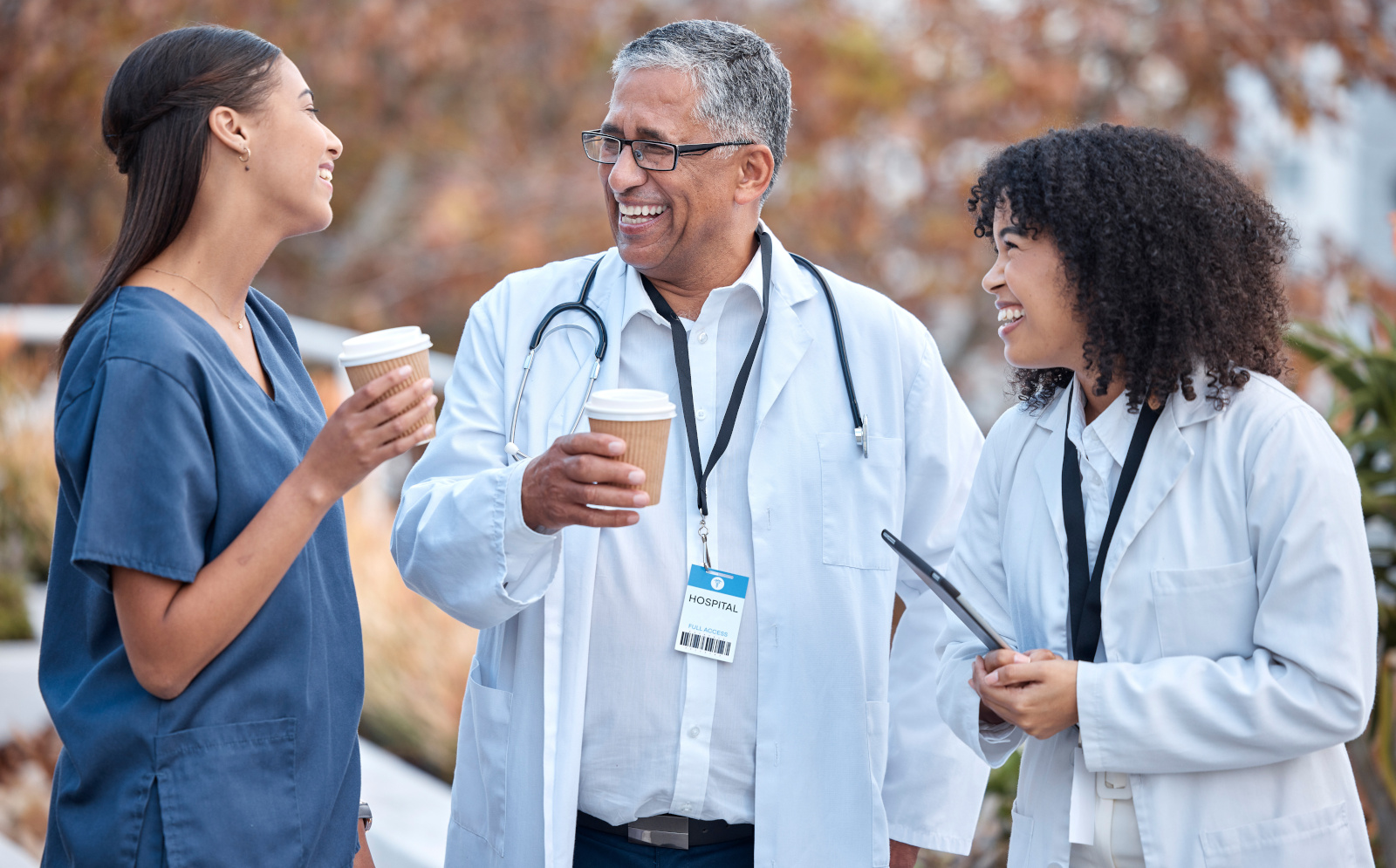 In our fast-paced world, mastering time management has become more important than ever. One crucial aspect of effective time management is ensuring that healthcare staff take scheduled breaks to recharge batteries and increase their work productivity. This is a legal requirement with certain organisations.
That's where YouRecruit and the WorkTracker mobile timesheet app come to the fore. With this innovative tool included within the branded WorkTracker app, you can easily keep employee burnout at bay.
By incorporating the WorkTracker branded timesheet app into your workflow, you can easily set up and incorporate breaks based on an organisation's shift patterns. This ensures that everyone on your team takes the necessary time-out to rejuvenate, ultimately improving focus and preventing workplace errors.
Not only does the WorkTracker branded mobile timesheet app provide this precise solution, it also offers a range of other powerful features. From efficient time tracking to accurate reporting, our Temp Manager module allows consultants and administrators to stay in control of work schedules. 
Mastering time management doesn't have to be a daunting task. Try YouRecruit today and unlock the ease of managing and enforcing downtime as per organisational requirements.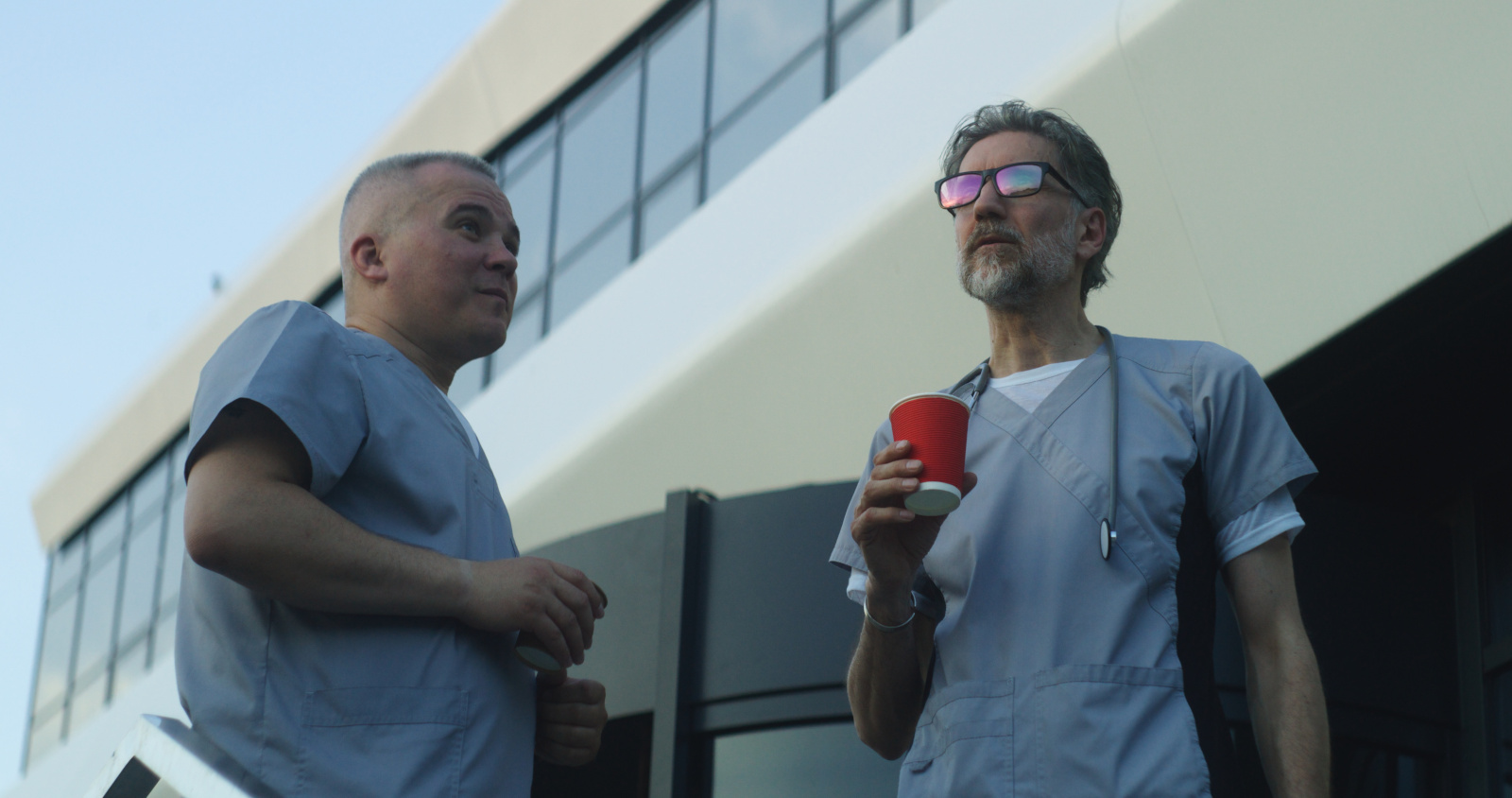 The Importance of a Mobile Timesheet App in Healthcare
Time management is the key to success in both personal and professional life. It allows individuals and organisations to prioritise tasks, meet deadlines, and achieve goals efficiently.
Effective time management not only increases productivity but also reduces stress and improves work-life balance. You can help your employees maintain their energy levels and avoid stress, leading to better overall performance.
Communicating Scheduled Breaks to Healthcare Employees
Effective communication is crucial when implementing scheduled breaks. It is important to clearly communicate the purpose and benefits of taking breaks to your employees.
By emphasising the positive impact breaks have on personal efficiency and mental well-being, you can encourage your team to embrace and prioritise their time out.
This can be emphasised during the new employee onboarding procedures. Use email reminders, and WorkTracker notifications to ensure that everyone is regularly aware of specific scheduled breaks and understands their importance.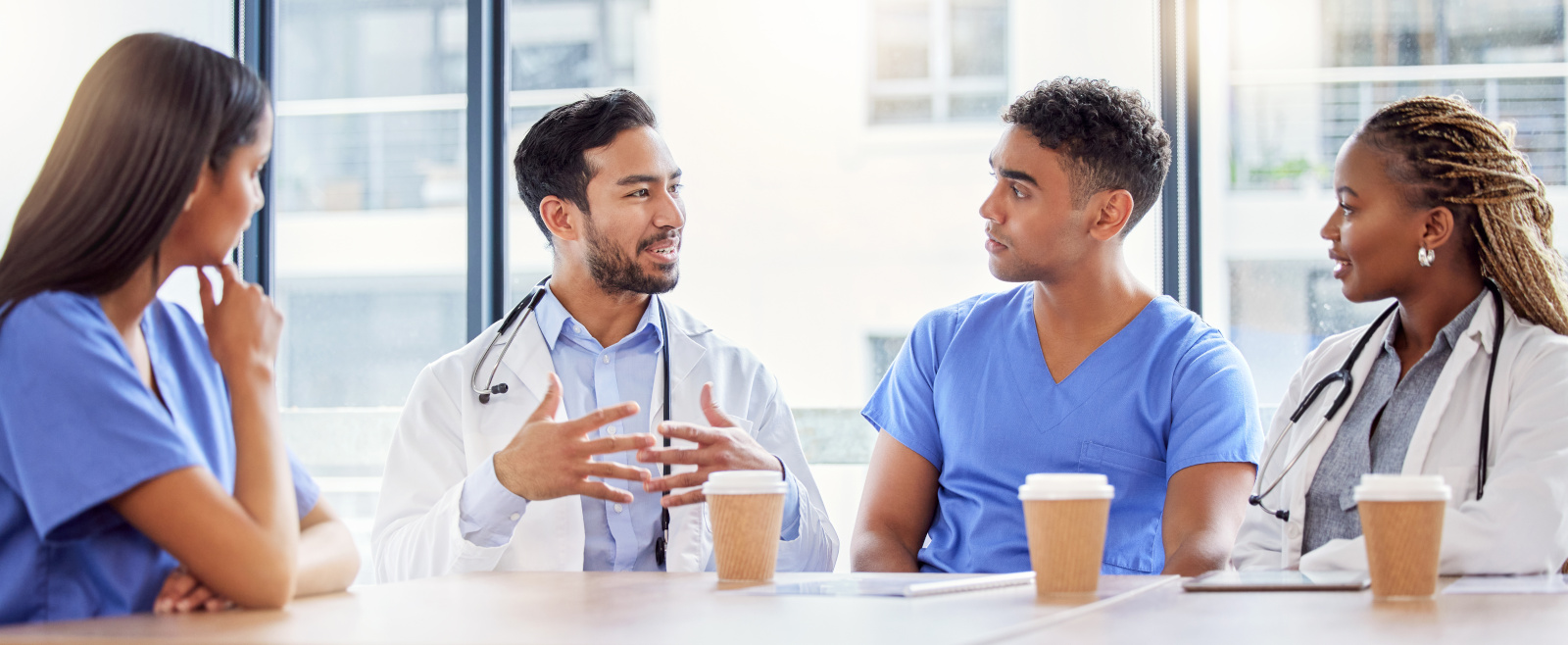 Scheduled Healthcare Breaks and the WorkTracker Branded Timesheet App
Managing scheduled breaks within the WorkTracker branded mobile timesheet app is quick and easy. The app allows the employee to enter break times before timesheet approval and submission. 
An administrator or consultant can customise break durations and set them up for specific shifts. Once the breaks are set up, the app will automatically include them in each employee's timesheet. Breaks can also be applied or modified to timesheets by consultants or administrators after a shift has been completed within the Temp Manager module. 
Monitoring and Enforcing Healthcare Scheduled Breaks
Monitoring and enforcing scheduled breaks can be a challenge, especially in a fast-paced work environment. A branded timesheet app simplifies this process by providing real-time visibility into employee breaks.
The app allows administrative users to view and track each employee's break times, ensuring that they are taking their scheduled breaks as intended and importantly, that they are paid accordingly.  
Challenges of Enforcing Scheduled Breaks in Healthcare
Enforcing scheduled breaks can sometimes be met with resistance or overlooked due to pressing work demands. However, it is essential to prioritise breaks for the well-being and productivity of your team. This can't be emphasised enough!
Some common challenges include employees skipping breaks or taking shorter (or longer) breaks than scheduled. To overcome these challenges, it is important to lead by example and encourage a culture that values breaks.
By adapting company policy and actively promoting their benefits, you can inspire your temporary employee pool to do the same.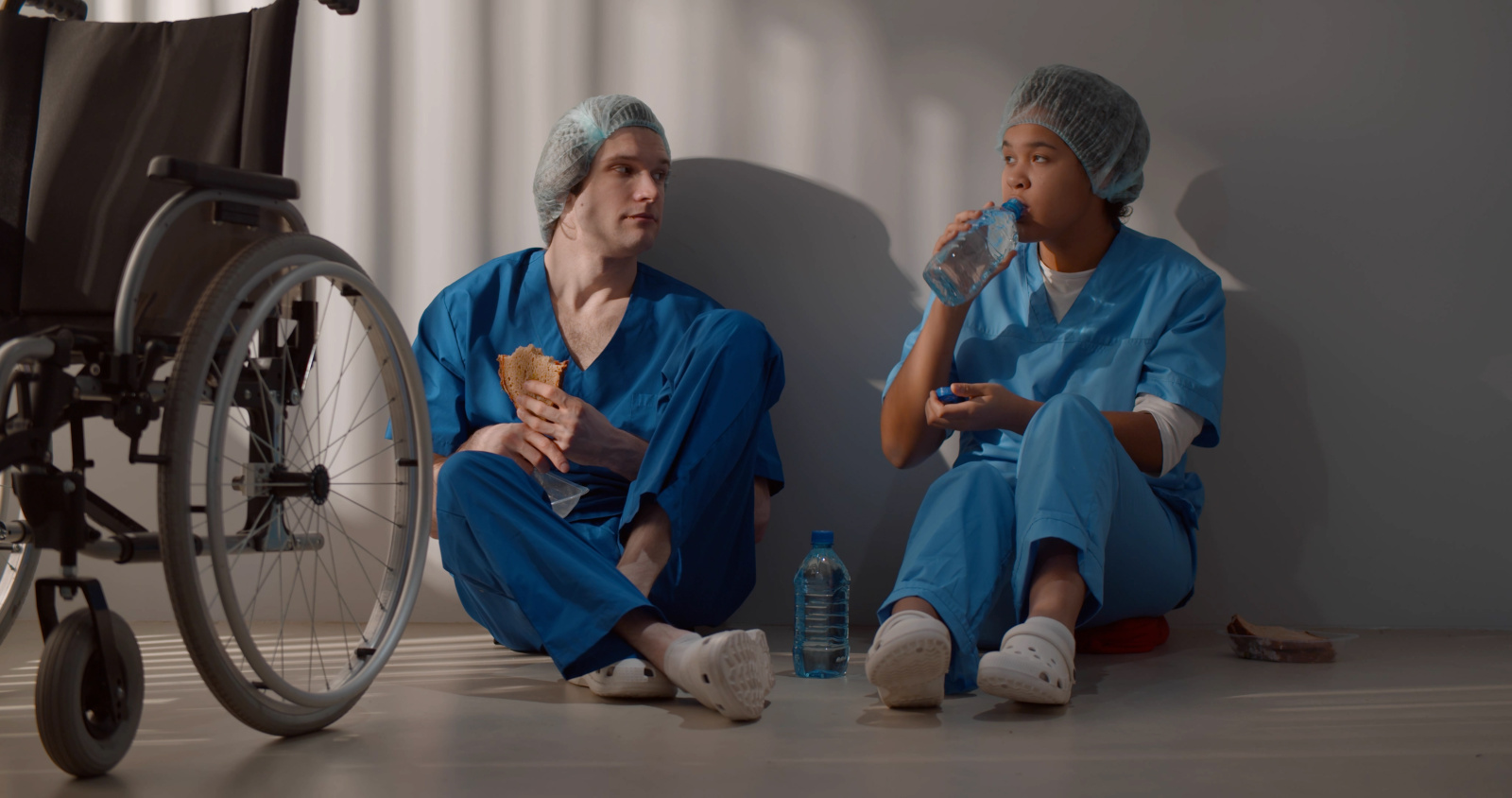 Scheduled Break Enforcement: A Branded Mobile Timesheet App
In healthcare mastering time management is a continuous journey, and enforcing scheduled breaks is an integral part of it. With the WorkTracker branded timesheet app, you can effortlessly manage the process. 
By communicating the benefits of breaks, setting up scheduled breaks, and monitoring their enforcement, you can create a work environment that values time management and employee well-being.
Take control of your healthcare time management today and see how enforcing scheduled breaks can impact on temporary workforce morale.
Benefits of the WorkTracker Branded Timesheet App in Healthcare
YouRecruit Mobile Timesheets offers a range of features that go beyond just enforcing scheduled breaks. Here are some key features and benefits of the app:
Efficient time tracking

: The YouRecruit branded timesheet app accurately records and tracks each employee's working hours and breaks submitted through the

WorkTracker

mobile timesheet app. This makes it easy to calculate pay and provide invoicing.

Accurate reporting

: The YouRecruit

Temp Manager

module can generate detailed reports on employee attendance, overtime, and breaks, providing valuable insights for future shift assignments.

Shift scheduling

: YouRecruit along with the WorkTracker branded timesheet app allows you to simplify the management of employee schedules. This ensures optimal work event coverage and efficient employee shift allocation processes.

Seamless integration

: YouRecruit seamlessly integrates with other essential tools, such as payroll systems and HR software, streamlining your workflow and eliminating manual data entry.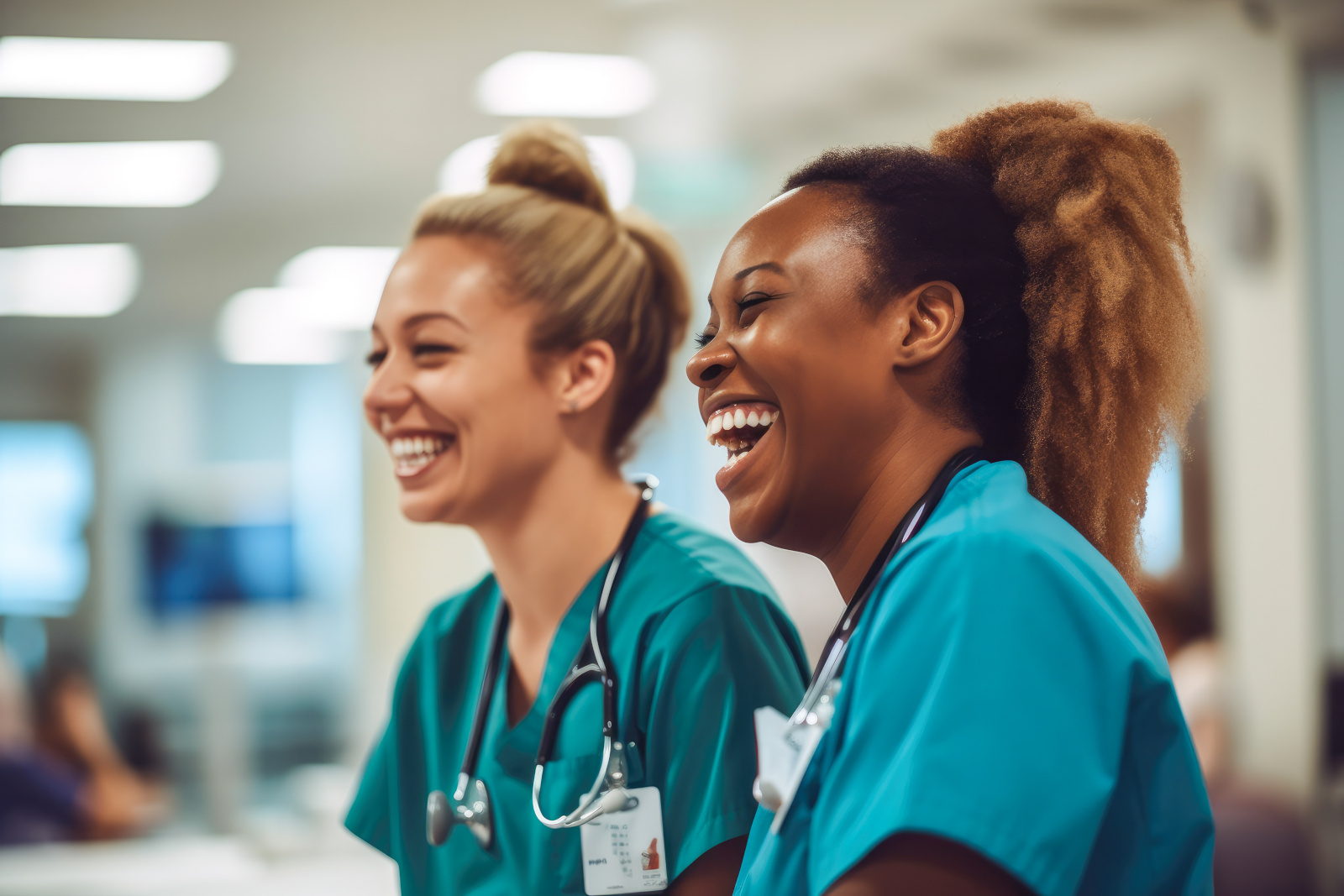 Conclusion: The WorkTracker Mobile Timesheet App and Healthcare
In conclusion, effective time management is essential in today's fast-paced world. By incorporating scheduled breaks using the WorkTracker mobile timesheet app, you can ensure that your team takes the necessary time off to recharge and refocus. 
With its user-friendly interface and powerful features, this branded timesheet app simplifies the process of enforcing breaks and provides valuable insights into employee reliability and welfare.
In addition to the WorkTracker branded app, there are a variety of modules and intuitive features to suit your business activities. The core modules include Temp Manager, Workforce compliance and Job board multiposting.
Our comprehensive list of help pages provide detailed guidance and explanation. There is also an associated page defining the terminology used throughout the YouRecruit system.
If you need any further queries or require a demo, just let us know we are more than happy to organise a call! Get started today!
You can contact us at any time using our online form. We welcome any feedback!
All the best from the YouRecruit team!