Payroll and Invoicing
YouRecruit can accommodate various client payroll and invoicing requirements. Whether you want to use our own invoicing facility or integrate with your own payroll and invoicing service, we are happy to help.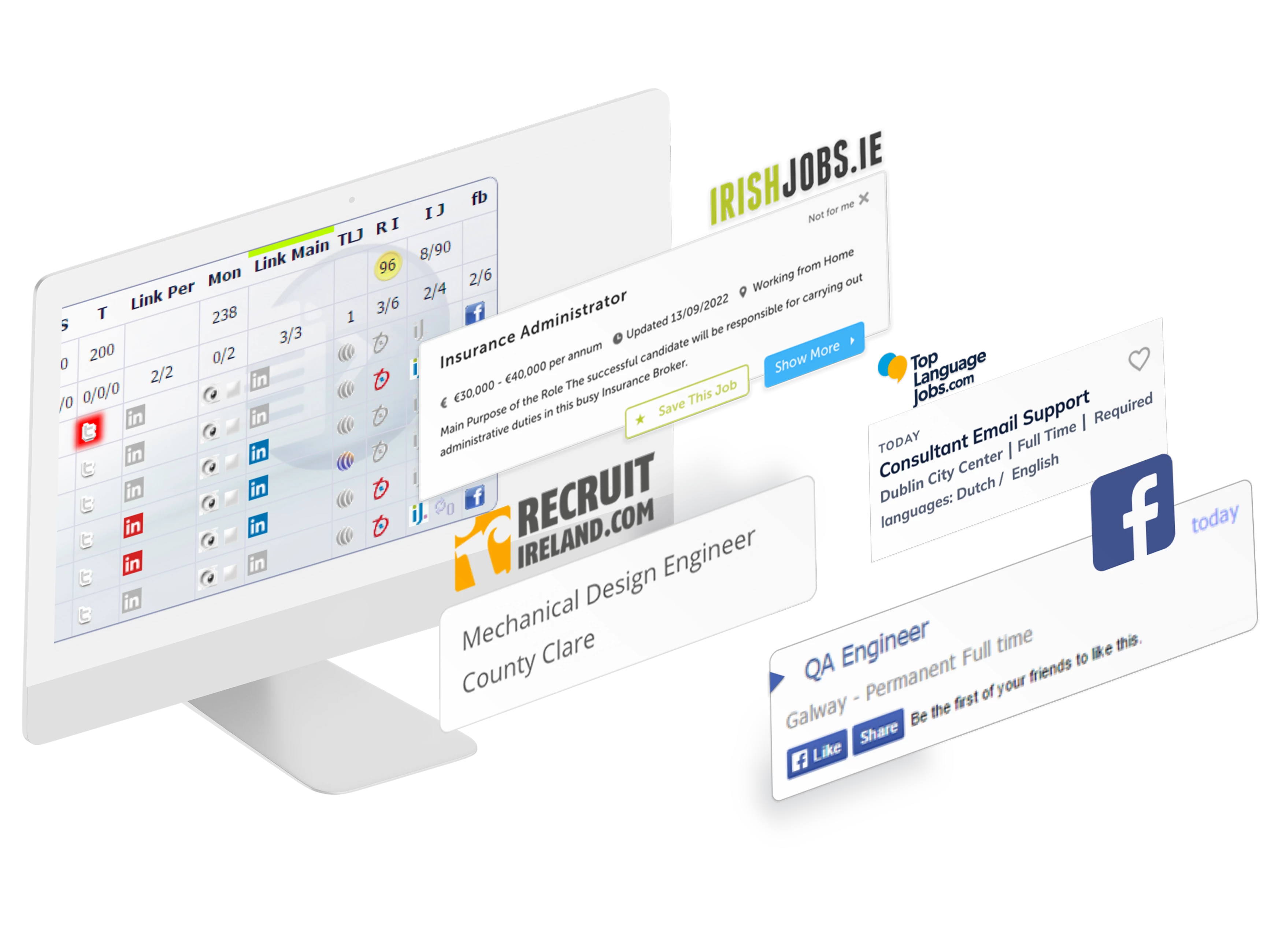 We provide tailored export options for many payroll platforms including but not limited to….
An API allows two or more systems to communicate with each other. Think of it as a shared meeting room (interface) that allows different programs the opportunity to talk to each other.
This means that our clients can have multiple systems that are being used on a day to day basis that need to be able to work together.
To get a better understanding of what this means, there are many levels of integration types
YouRecruit can accommodate many client payroll and invoicing requirements. You can choose to use our own invoicing facility or integrate with your own payroll and invoicing service. We are happy to help.
Different type of the existing integrations
1) 
Evertime – Full API integration,
Colm to add small filler on Evertime
Full integration gives you a quick and very seamless experience.
In the setup phase, each employee is generated an Evertime account using just one click from the Employee profile page.
And then when the timesheet is approved, The payroll can simply export the timesheet by one click on the Employee reports page.
2)
Moneysoft
Clients using Moneysoft can export a CSV file that will be prepared for the import into your Moneysoft.
3)
Sage
Same as Moneysoft
5) We also offer generating
custom PDF invoices
, within YouRecruit.
Fully updatable design of the invoices and timesheets based on your needs.
"ICDS Group have been working closely with NestDesign for many years.
I am happy to say that at all times I have found NestDesign to be extremely accommodating and customer driven, very approachable, and keen to deliver solutions.
Technically they are excellent and yet can communicate clearly with clients who have a lesser technical understanding.
I have no hesitation in recommending the services of NestDesign to any client."
Anthony McLoughlin
Recruitment Director
ICDS Recruitment
"Implementing NestDesign's You Recruit software has proven to be an excellent business decision. The System is very simple to operate and is very user friendly. The Team were very quick to respond to queries, explained technical issues in straightforward, layman's terms and have been very helpful and accessible throughout the implementation process. Overall we are delighted with the software and the time saving it has allowed us to achieve."
Bernard Rooney
Director
Bond Search & Selection Ltd
'We have worked with YouRecruit.com for many years and have found their product and service to be excellent.
They have added many new features to their product in recent years and they add great value to our business.
The team at YouRecruit.com are flexible, cooperative and very responsive to any request or requirement for support - they have become a key partner to Hartley People Recruitment and we are delighted to endorse their product."
Fergal Hartley
Director
Hartley People
Free trial
If you would like to learn more about how YouRecruit can help you with your staff management or if you would like a free trial, just get in touch and tell us about your requirements.